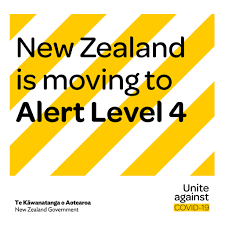 Kia ora whānau,
As you will know, New Zealand has moved to Level 4.
I would like to let you know what this means for our services and for you to know that under Alert Level 4 we will continue to deliver the best and safest care to our clients while also protecting our employees.
We will still be operating, but will not be able to have any face to face visits. Our offices will be physically closed. However, we are available via phone and Zoom services. We will update you once we are physically open again.
Support groups will be switched to Zoom or postponed.
Our Support Workers are still available to provide free support, information and advocacy for you via phone, zoom or email. Our 0800 number will also still be open – Northern Region 0800 732 825, Central North Island 0800 555 434, South Island 0800 876 682
You can find out more on the alert levels here: COVID-19 Alert System | Unite against COVID-19
Remember it's okay to feel scared, worried or anxious. We want you to know we are here for you. It can be hard looking after families and whānau experiencing mental illness, especially at times like these – so let's pull together and help each other.
We will continue to keep you updated on our Facebook page.
Stay safe and stay healthy.
The team at Yellow Brick Road, Supporting Families towards mental wellbeing